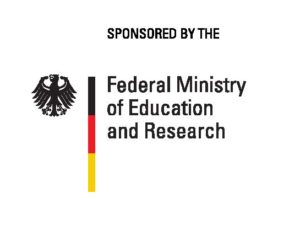 Research domain: Agricultural value chains
Project duration: 15.11.2017 – 30.11.2020
Deadline for PhD Summer School application – May 14, 2019
The primary goal of the project is the further development and the stronger internationalization of the research and education landscape in Ukraine, in particular in agricultural and food economies.
The project consists of four closely linked components. First a joint research group will be created forming the core of the project and dealing with questions of embedding the Ukrainian food economy into regional and international markets.
In addition, the second component contains capacity building actions at the Kyiv School of Economics (KSE) in Kyiv, Ukraine. These include summer schools, various seminars and workshops that are also open to students and teachers from other Ukrainian research institutions and universities. Research activities and capacity building actions are embedded in a project office at KSE, the third component of the project. The project office coordinates the cooperation between project locations, more specifically Germany (IAMO) and Ukraine (KSE), maintains the relations to other Ukrainian universities and coordinates the fourth component, the conceptual preparation of project continuation. Establishing a chair for "International Agricultural and Food Economy" at KSE is planned within the project beyond project funding. Perspectively, a research center is intended to be developed from this chair.
Partners:
Kyiv School of Economics (KSE), Ukraine
Contacts:
Dr. Oleksandr Perekhozhuk
Leibniz Institute of Agricultural Development in Transition Economies (IAMO)
Theodor-Lieser-Str. 2, 06120 Halle (Saale), Germany
Tel.: +49 345 2928-236
Fax: +49 345 2928-299
E-Mail: [email protected]
https://www.iamo.de