KSE is an undergraduate and graduate school of economics and management in Kyiv, Ukraine, founded in 1996 by the Economics Education and Research Consortium (EERC) and the Eurasia Foundation.
The KSE Charitable Foundation was established in 2007 as a subsidiary of its non-profit corporation in the United States, initially focusing on providing scholarships for its students. 
About the Fundraising Campaign for Ukraine Humanitarian relief
The Kyiv School of Economics Charitable Foundation (KSE CF) and Ukrainian businesses and state-owned companies have launched a humanitarian aid campaign for Ukraine. The campaign's objective is to purchase first aid kits for the State Emergency Service of Ukraine, and the Ukrainian Paramedic Association.
Working directly with the Government of Ukraine, other funds, and multiple volunteer organizations, the KSE has established itself as one of the largest humanitarian aid foundations providing vital medicines to Ukraine.
No matter how small, every donation can help deliver essential aid.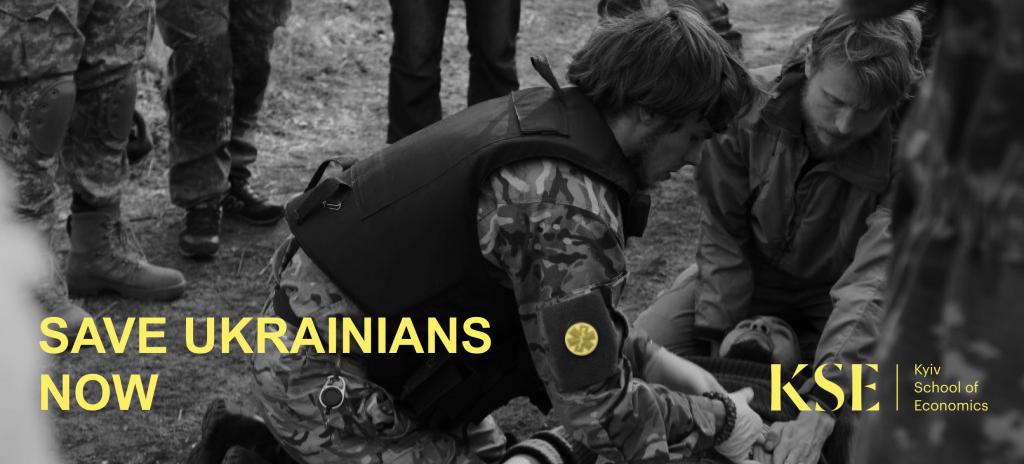 Public Officials and Businesses Support Us
Businesses from the entire world have joined the campaign. Contributions are arriving from the United States, Poland, Japan, Germany, the United Kingdom, India, Brazil, and many other countries.
Government Officials Support Us
Kyiv School of Economics (KSE) together with Ukrainian business and state companies launched a campaign of direct humanitarian aid to Ukraine to purchase necessary non-military materials, first aid and protective kits for the State Emergency Service of Ukraine, Ukrainian Medical Association and Ukrainian and other specialized institutions.
CONTRIBUTE TO SUPPORT LIVES
Timofiy Mylovanov, President of KSE, about horrors in Bucha. CNN, April, 5th
The Washington post
Stop imagining Putin's overthrow. Fantasies won't help Ukraine