KSE appoints Dr. AJ Wendland as Vice President of International Affairs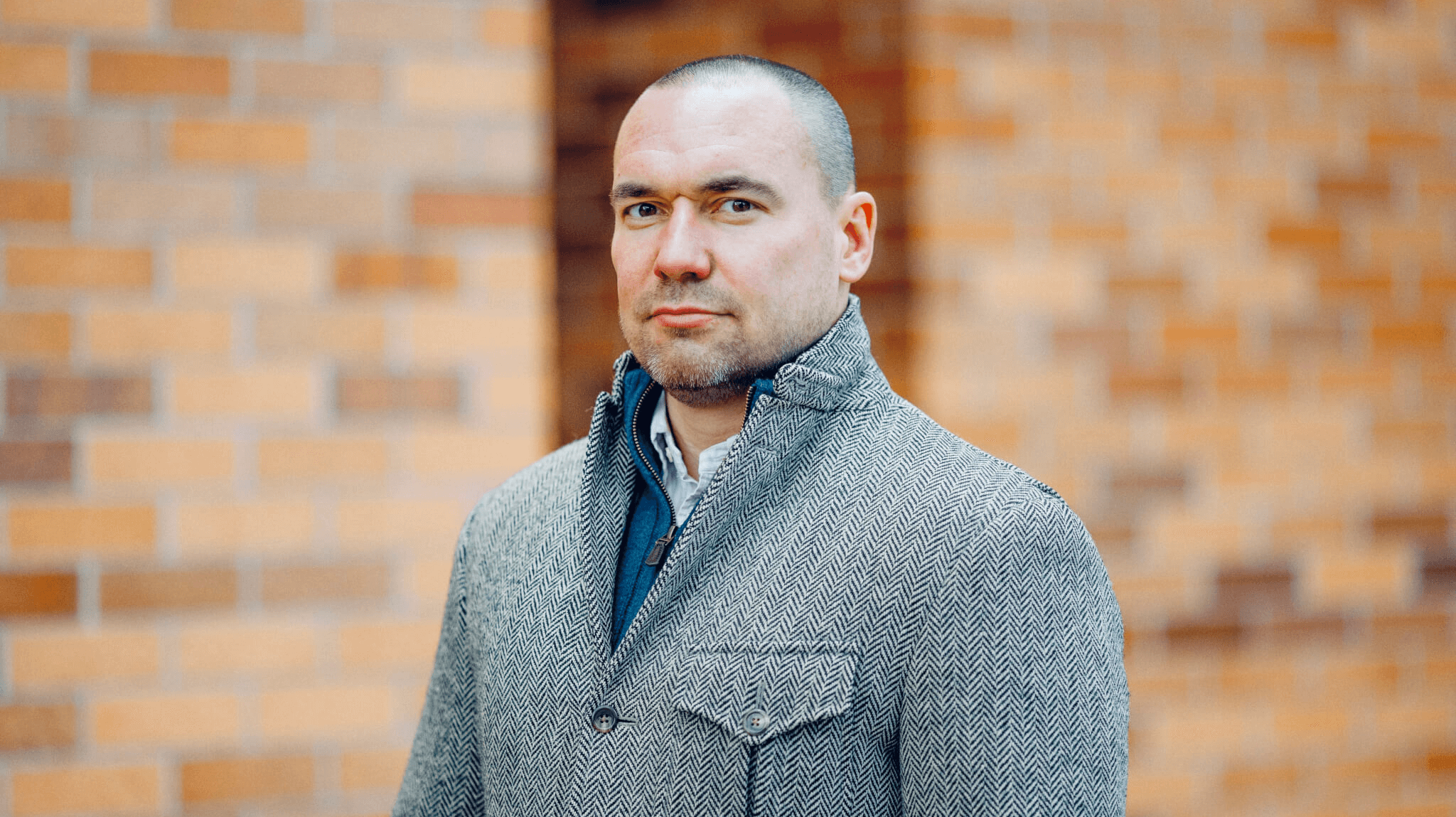 The Kyiv School of Economics is very pleased to announce the appointment of Dr. A.J. Wendland as Vice President of International Affairs and Professor of Public Philosophy. Professor Wendland completed his Doctorate in Philosophy at Somerville College, Oxford. Prior to joining KSE, he was Vision Fellow in Public Philosophy at King's College, London and a Senior Research Fellow at Massey College, Toronto.
Professor Wendland is a scholar of 20th Century European Philosophy. He has co-edited two books for Routledge, Wittgenstein and Heidegger and Heidegger on Technology, and he is now editing The Cambridge Critical Guide to Being and Time for Cambridge University Press. Professor Wendland has also published numerous pieces of public philosophy in The New Statesman, The New York Times, The Toronto Star, Canadian Broadcasting Corporation, Australian Broadcasting Corporation, Ukraine World, The Moscow Times, The Kyiv Independent, and a host of other media outlets. Professor Wendland is an Associate Producer at Ideas on CBC Radio and a Director of the Centre for Philosophy and Art at King's College, London. From 2018-2022, he edited a popular philosophy column, Agora, in The New Statesman.
Professor Wendland spent the summer of 2022 reporting on civilian life in Ukraine. He was asked to write an article on the state of higher education in Kyiv, and two things stood out to him when doing research for this story. First, western universities were providing plenty of support for Ukrainian scholars who had fled their country, but there was little help for Ukrainian academics in Ukraine. Second, scholars in Kyiv were doing amazing work inside and outside the classroom, despite state-wide cuts to education to fund the war-effort. These two facts prompted Professor Wendland to ask if there might be something he could do to help his fellow academics in Ukraine, and he ultimately organized a major benefit conference for the Ukrainian academy, entitled: 'What Good Is Philosophy? – The Role of the Academy in a Time of Crisis'.
As Vice President of International Affairs at the Kyiv School of Economics, Professor Wendland will continue the work he has been doing to generate international support for the Ukrainian academy. Specifically, he will be developing new partnerships and programs between KSE and world-renowned universities to help make sure Ukrainians have the education and experience they need to rebuild their country and cultivate a thriving liberal democracy. As Professor of Public Philosophy, he will be editing a new ideas column in The Kyiv Independent, producing podcasts for Ukraine World, and writing essays and art criticism for various Ukrainian publications. He also will be editing a special issue on the Russo-Ukrainian war for Estonia's national philosophy journal, Studia Philosophica Estonica, and preparing a collection of essays to mark the centenary of Being and Time designed for Oxford University Press.
When asked about his decision to join the Kyiv School of Economics at this particular moment in history, Professor Wendland said:
"Ukrainians from all walks of life are fighting for values I hold dear, freedom and democracy, and the work Ukrainian students and scholars are doing to support their communities since Russia launched its full-scale invasion is incredibly inspiring. So, I am honored to be joining KSE as Vice President of International Affairs and Professor of Public Philosophy, and I really look forward to working with my academic colleagues across the world to ensure that the Ukrainian academy continues its valiant fight and flourishes in the post-war period."
The Rector of KSE, Tymofii Brik, was equally enthusiastic about Professor Wendland's decision to move to Ukraine:
"Professor Wendland's commitment to academic excellence combined with his ability to use academic ideas to address pressing social issues proves that the academy can play a key role in confronting the challenges we face in the 21st century, including the difficulties in Ukraine, and I believe I speak for all my colleagues at KSE when I say that we are very fortunate to have Professor Wendland as part of our team."
The Kyiv School of Economics is now working to make Kyiv a global hub of intellectual activity. KSE is also designing new degree programs to fit Ukraine's current and post-war needs. So, if you are an international academic who would like to visit Kyiv, or if you believe your university would be interested in partnering with KSE in some capacity, please feel free to write to Professor Wendland at: [email protected]. You can also follow Professor Wendland's public work on Twitter, Threads, LinkedIn, Facebook, Instagram, and Reddit.