Grammarly: the managerial principles, practices, and techniques
Dima has 17 years of experience in the software development industry. At Grammarly, he leads the Core Language team, which provides tooling and platform for computational linguists and machine learning researchers. His team maintains and develops the high-load backends that process user texts.
Before joining Grammarly, he worked for Oracle, Opower, Unity Technologies, Microsoft, Lohika, and Epam.
In 2018, Dima received his MBA degree from the Kyiv School of Economics to strengthen his managerial and leadership skills, and to get a better understanding of the business side of technology.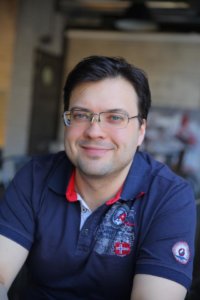 Information
KSE, 92-94 Dmytrivska St
November 12
Register