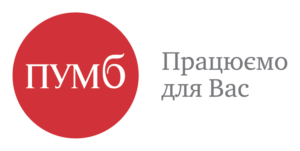 About: First Ukrainian International Bank is a large and reliable private bank which has already been working in the Ukrainian financial markets for more than 25 years, striving to provide clients with high quality banking services and constantly improving services. FUIB is among the ten largest banks of Ukraine by key financial indicators.
First Ukrainian International Bank is a universal bank, the activities of which are focused on commercial, retail and investment banking operations. It has more than 160 branches all over Ukraine.
First Ukrainian International Bank is a Strategic Partner of KSE since 2016 providing institutional support to the School. Since 2017, the bank is a partner of the KSE charitable educational program "Talents from Regions" granting gifted youth with scholarships. Thanks to the Bank's support, students have the opportunity to develop their skills in the field of economics and finance and do researches. One of the important indicators of successful cooperation is the victory of our students at one of the most prestigious audit competitions CFA Ukraine Challenge.
Statement: Investment in education is an investment in our future. That is why we are happy to support the Kyiv School of Economics, graduates of which are competitive both on the domestic and on the global market. I am sure that only by joint efforts can we build a society based on such values as honesty, professionalism, and responsibility. Our goal is to provide students of Ukrainian higher educational institutions with world-class education in one of the best schools in Central and Eastern Europe. It  is our contribution to the development of the younger generation of Ukrainians, which are the future of our country. © Serhiy Chernenko, FUIB's CEO
#ksecircle