Company tour for student veterans
How is the sales system in Ukraine constructed? What is the difference between Latvian and Estonian consumer markets? How is the cleaning system at a factory organized? Who supplies nuts for candy bars? These and other questions were asked by our students during a study visit to Lantmannen AXA Ukraine, a part of a Scandinavian food concern that produces dry breakfasts, candy bars, and porridge.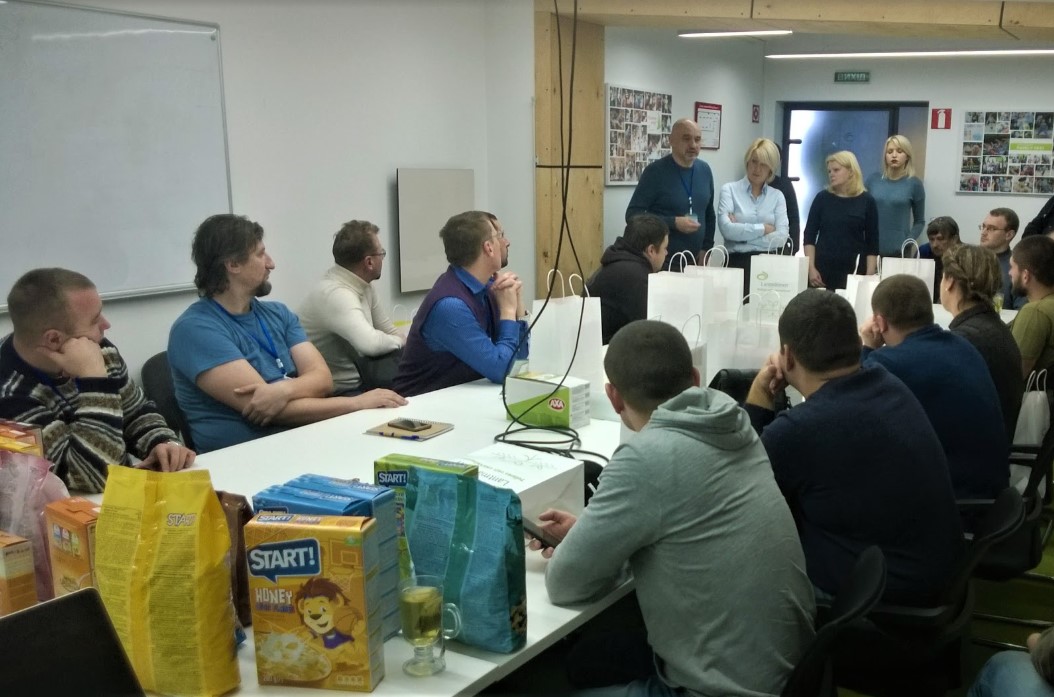 Company, which products are sold in 45 countries around the world, has become a good motivator for the students of the Business Entrepreneurship Program for ATO Veterans.
"I really liked everything here. It is clear to me that people who created this production are very powerful professionals in their business. And when you are in this environment, you quickly realize what you have to seek for – Victoria Tkach, a student who produces dried food, says, – I realized that I had been moving in the right direction. Perhaps even in a few years, I will be able to work with this company".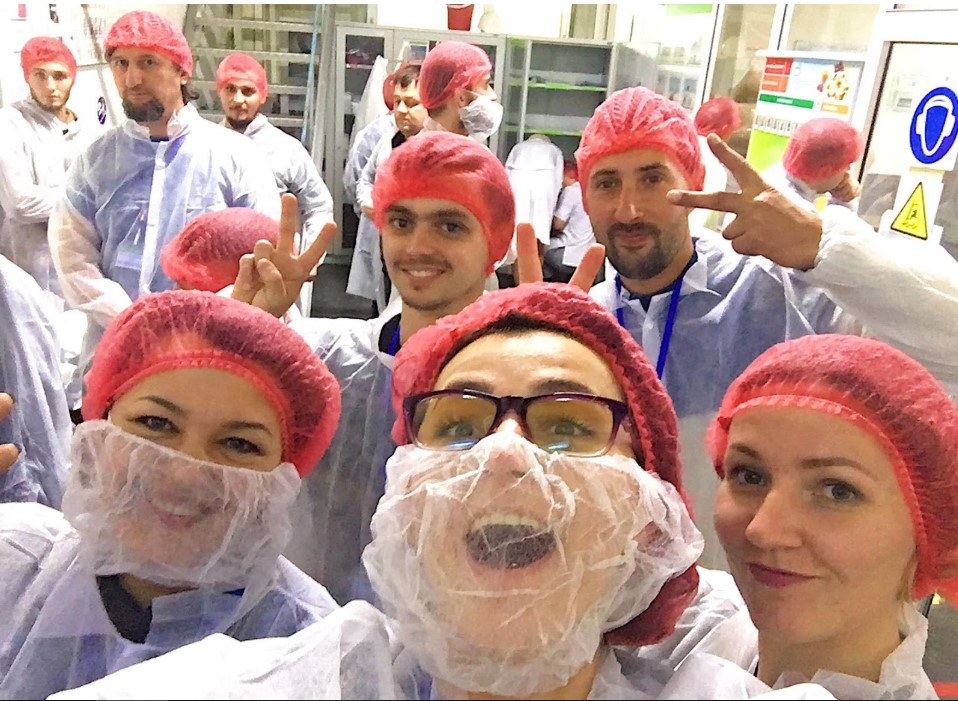 And Mykola Korsun, who develops the cleaning business, has taken the lessons of enterprise management. "HR-strategy for motivating employees for self-improvement, optimization of the production process is very interesting here. European style – Mykola says, – I have emphasized for myself that everything is simple. It is only necessary to establish a mechanism and it will work. For this, there is a business manager who has to work on the production process".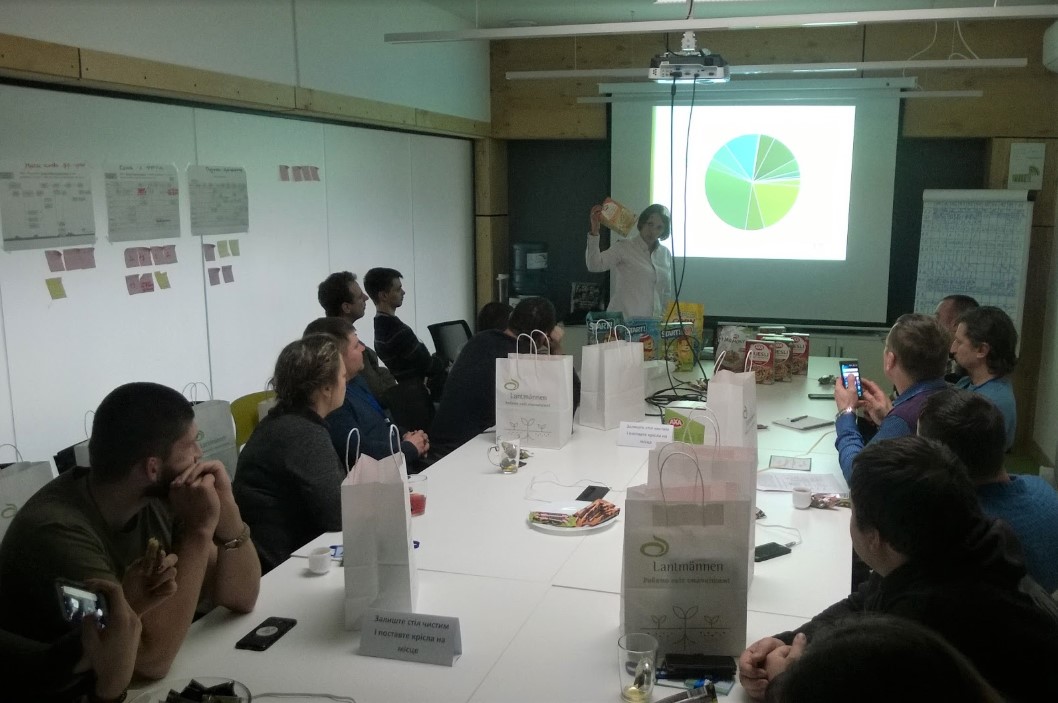 The visit to the company is a part of the Business Entrepreneurship Program for ATO Veterans, implemented by the Kyiv School of Economics. During two and a half months, students study the basics of planning, marketing, finance, human resources management, and sales. After that, they develop a business plan with a possibility to receive microfinance for its implementation.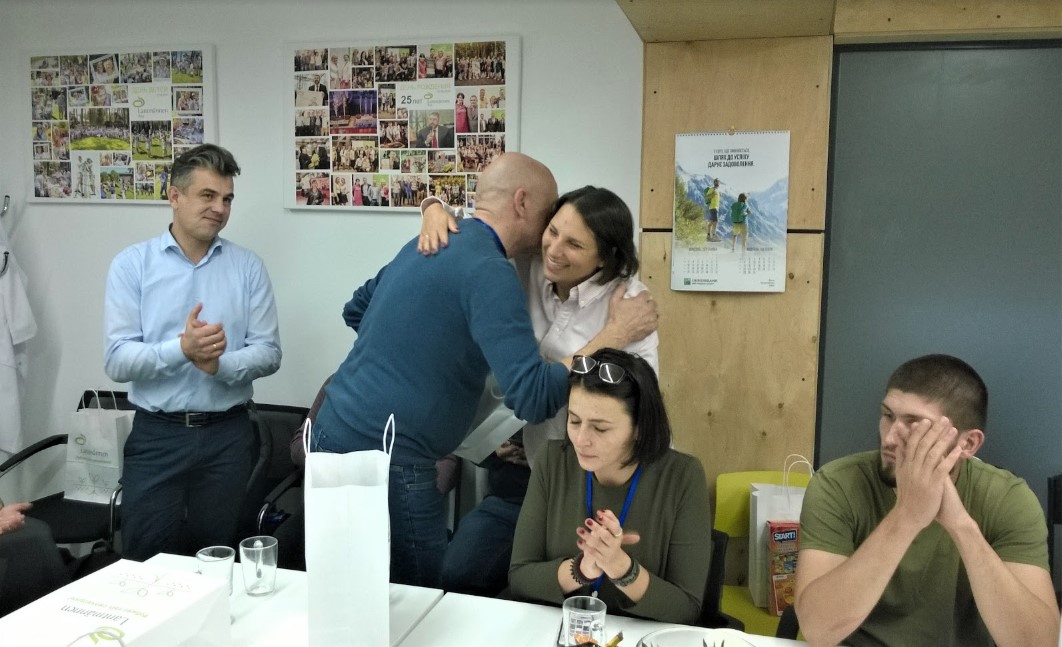 According to Sergey Gvozdiev, a KSE professor and lecturer of this program, such study visits are needed so that students not only get acquainted with the work of a particular enterprise but also understand that a key element of every business is a person who wants to realize his or her idea. The most important thing in this process is not to lower your hands even when a system provides no support.