Master's in Digital Transformation MDT
More Information
Less Information
"Following the principles of the high value-added based new economy, it is our insurance from the uncertainties of the future. Next-gen leaders need to know essential tools for how to turn new value offerings into sustainable businesses that can scale"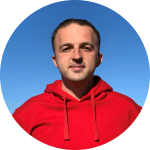 Eugene Klymenko
Director of New Economy MBA
Salesforce Solution Marketing Manager at SoftServe
"Business management requires cross-functional knowledge, purposeful goals setting for long term and their implementation. Trust from customers, partners, teams and communities is a key achievement of Change Leader, and it forms the basis of business growth"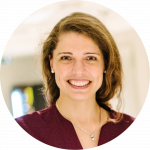 Viktoriya Tsytsak
Salesforce Practice Director at SoftServe, KSE MBA Lecturer
Specializations of DT 
(Please note that this is a selection of courses and is subject to change)
Courses for specialization in
"Innovation"
• Innovation management
• New product development
• Marketing analytics 
• Experience design
• Working with venture capital
• Advanced customer analytics
Courses for specialization in
"Digital Transformation"
• Digital transformation
• Design of human-centric IT solutions
• Advanced customer analytics
• Digital platforms
• Introduction to emerging technologies
• Service management
Study the Most  Innovative MBA Program in Ukraine
A unique mix of strong faculty, business practitioners, academics with International Ph.D. and a successful community of KSE Business Education.
Executive Format of Studies
The studies are easily combined with the working schedule – lectures are delivered on Friday, Saturdays, and Sundays. Studying in the international business language.
Create Own Business Case
With us, you will create business cases for the development of your business or the business of your employer. You will change your mindset and apply innovative approaches of digital changemakers.
Business Education Program Manager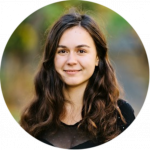 Olha Dobrova
Contacts of the Student Recruitment Department
📞 +380 67 441 01 11
[contact-form-7 404 "Not Found"]