KSE Ambassadors (бакалаврат)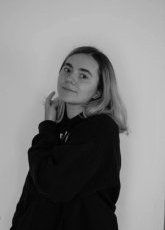 Chrystyna Petrynka
Economics and Big Data
Sokal, Lviv oblast
Research interests: Consulting, business analysis, corporate finance
Activities: In the School I am involved in the student government, organizing events in particular, also I'm responsible for girl co-living and creating its community. Outside the school I often volunteer at various events. 
"What do I enjoy?": I like running, travelling in platzkart (couchette car), arranging adventures. 
Ask me: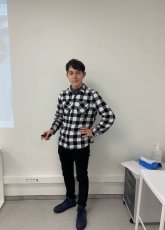 Zahar Khmurych
IT and Business Analysis
Ternopil
Research interests: I am still a bachelor, so I don't know yet
Activities: Manager of interest groups and clubs at KSE, took part in all-Ukrainian stage Junior Academy of Sciences and WISF-2021
"What do I enjoy?": I like drawing, public speaking, playing Dungeons & Dragons, I love history, geography, art and random topics, which I don't follow. 
Ask me: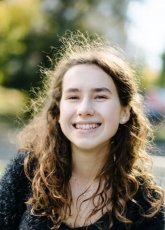 Yelyzaveta Machukha
Economics and Big Data
Kyiv
Research interests:  Cultural phenomena, social interactions (I would write something like data science, big data, software development – but I think it's too early, I am just in the first year)
Activities: KSE Art Club, volunteering in Ukraine and abroad, UAL
"What do I enjoy?": KYIV! Musicals, Spotify, mountains and jazz. I like to visit unpopular places in Ukraine, arrange cosy meetings with dearest and chat with strangers. Write to me, feel free. 
Ask me: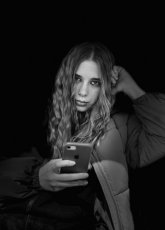 Anna Melnyk
Business Economics 
Kyiv
Research interests: macroeconomics, politics, business influence on economics, sociology
Activities: Student government, Art Club, sport, sometimes I write stories, learn history
"What do I enjoy?": I am inspired by literature and art in general. I also like hard science, I'm a scientist somewhere deep inside. I can't live without mathematics because it's beautiful. I love authenticity in everything: in people, places, things.
Ask me: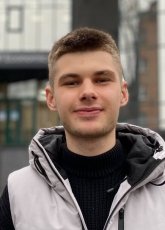 Stepan Komar
Business Economics
Pavlograd, Dnipro oblast
Research interests: Finances, marketing, ventures organization, business processes 
Activities: I work on my own start-up in a field of special equipment Sharebi 
"What do I enjoy?": I like reading books and cycling.
Ask me: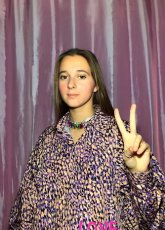 Veronika Nikiforova
Economics and Big Data
Kyiv
Research interests: Sociology, cultural phenomena, political philosophy, history as an era of coups and unpredictable changes 
Activities:  I am in the student government team for bachelors as a Pr-manager. I am the founder of Art Club KSE. I am doing shooting and sports running. I also volunteer at various events. 
"What do I enjoy?": I love music. If I had nine lives, like a cat, then maybe I would learn how to play at least one instrument in each of them. Sometimes lady Inspiration visits me, and we're writing some lyrics together. I like detective stories and podcasts about mysterious investigations. I am in love with Kyiv and Ukraine in general, so I can talk about our culture forever. And also I will tell you in secret that I love friendly meetings on the balcony, holding a cup of warm green tea and talking about anything that comes to my mind. 
Ask me:
Telegram: https://t.me/whyveronika 
Instagram: https://instagram.com/whyveronika
We look forward to answering all your questions